The Park Authority's three lakefront parks are like the chocolate chips in a cookie — large chunks of nature in the midst of a generally suburban county, and they are ideal platforms for learning about the outdoors.
Reservations and Payment
Programs are available Monday through Friday mornings (start time: 10 a.m.) from September until June.  Staff permitting, programs also may be scheduled on select afternoons.  Students may be divided into smaller groups.
For 60-minute programs, in-county fees are $6 per student or chaperone;  out-of county fees are $7 per student or chaperone.
For 90-minute programs, in-county fees are $8 per student or chaperone; out-of county fees are $8 per student or chaperone. Teachers and aides are not charged.
For 120-minute programs, in-county fees are $9 per student or chaperone; out-of county fees are $10 per student or chaperone. Teachers and aides are not charged.
Payment, in full, is due on the day of your visit with check made payable to "Fairfax County Park Authority" or with Visa or MasterCard.
Advance reservations are required, and the schedule fills quickly. To make a reservation request, use the Field Trip Calendar. Click on a date with availability, and complete the reservation request form.
Click for Availability Calendar
Please be aware that you are not guaranteed to receive the specific dates requested. All requests will be reviewed in the order that they are received, and you will be contacted to confirm your field trip dates. No requests will be taken over the phone, however, if you have any trouble please contact the site and staff will assist you in making your field trip reservation request.
We look forward to your visit!
Although SOL correlations are noted in the program descriptions below, most programs can be tailored to meet the needs of pre-school through 6th grades with advanced notice. Please discuss your field trip goals with a naturalist when reserving a program date. Programs fill quickly.
Living Systems/Fairfax County Native Wildlife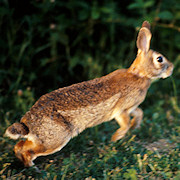 How do we classify animals? Students will use critical thinking and observation skills to answer this question on a guided trail hike by comparing and observing animals that we see during the program. Animal behavior, adaptations and survival techniques that help the animal survive in specific habitat will be taught. Camouflage, mimicry, nocturnal, migrate are examples of terms discussed. SOLs addressed include SCI 5.5.
Living Systems/Life in the Lakes of Fairfax County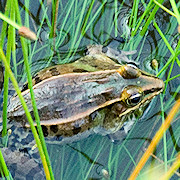 Students investigate the physical and biological characteristics of a lake habitat through hands-on collection and release of aquatic insects and other lake dwellers. Naturalists will lead observation and discussion of the interdependency of life found at the lake, habitat characteristics, and how human actions affect water quality and life found in aquatic habitats. SOLs addressed include Science 1.4, 1.5, 2.4, 2.5, 3.4, 3.5, 3.6, 3.8, 3.9 and 4.5. This program can be modified to address the needs of older grade levels.