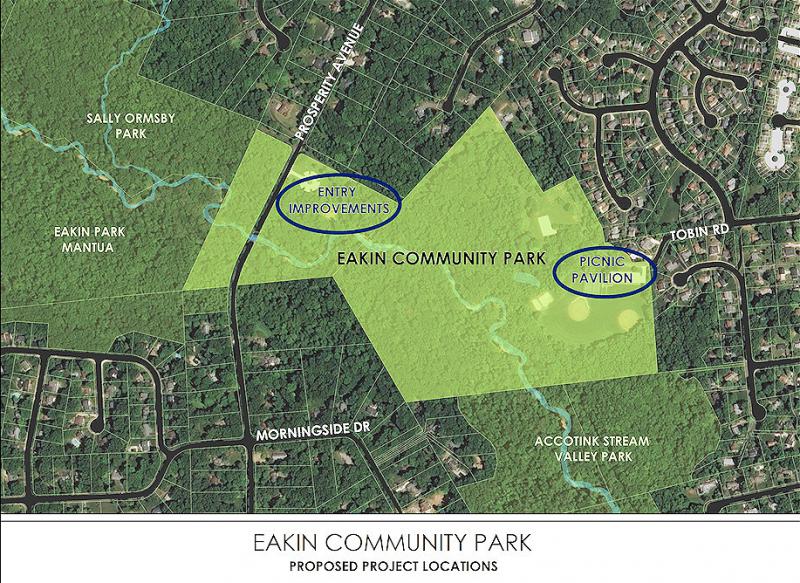 Work is about to begin on a new picnic shelter at Eakin Community Park in Annandale, Virginia. This shelter project will not only provide a great place for families to recreate and enjoy time outdoors, but also continues the Eakin Family legacy of support for Fairfax County parks.
The project includes the installation of a new 20 by 24-foot shelter with a grill and four picnic tables, an accessible trail to the shelter, and related site work. Southern Asphalt is expected to begin work on the project in mid-November, and plans call for active construction to be completed by the end of December 2017.
During the construction period, residents should expect occasional construction traffic entering and exiting the park access road via Tobin Road. Construction hours will be from 8 a.m. to 4 p.m. on weekdays and 9 a.m. to 5 p.m. on weekends.
Funding for the project is being provided by the Eakin Park Family Trust and a Mastenbrook Volunteer Matching Fund Grant.
Eakin Community Park is located at 8601 Tobin Road, Annandale, VA.
For more information about the construction project, please contact Project Manager Pat Rosend at 703-324-2387 or via patricia.rosend@fairfaxcounty.gov.