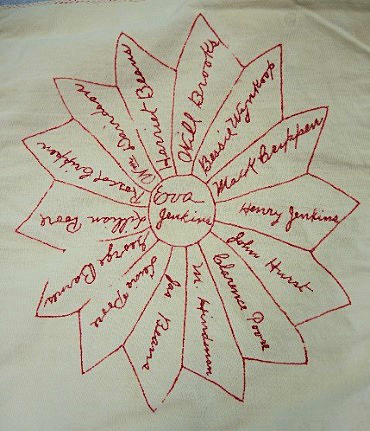 Just in time for the holidays, artiFACTS features a quilt this month that was designed as a community Christmas project.
Discover the quilt's links to historic Dranesville Tavern by clicking on the Fairfax County Park Authority's artiFACTS website. Learn how quilts once stitched a community together in Fairfax County and what the featured quilt tells about those who made it.
The Park Authority's collections include more than 5,000 historic objects, such as quilts, chairs, baskets, machines and clothing; thousands of archival items, such as photographs, letters, maps, and other documents; and upwards of three million artifacts that include archaeological finds, such as spear points and pottery. All come with their own stories to tell. artiFACTS allows us to showcase a small sampling of these treasures to educate, enlighten and entertain.
For more information about the Park Authority's Museum Collections, contact Heritage Resource Specialist Megan Leining at 703-631-1429 or at megan.leining@fairfaxcounty.gov.