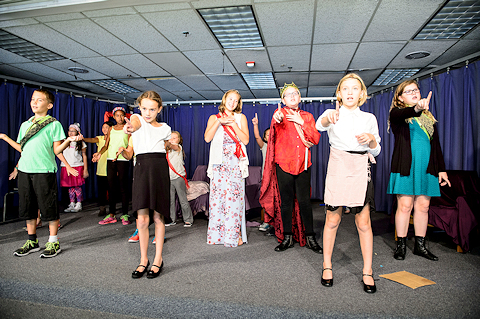 The Fairfax County Park Authority is teaming up with Moonlit Wings Productions to offer two new winter break camps -- "Act Up with Despicable You!" and "Broadway Bound" – for aspiring performers age 7 to 14. These camps will offer theater buffs at all levels a chance to explore original scenes inspired by popular films and classic stories.
In the Despicable You camp, Snowman-ions help with a winter mission featuring action, music and more. It's being offered December 18 through December 21, 2017 at Providence RECenter and from December 26 through December 29 at South Run RECenter.
For kids more interested in Broadway musicals, the Broadway Bound winter break camp explores a new surprise production with music and scripts inspired by favorite stage and movie musicals. Broadway Bound runs at Spring Hill RECenter from December 18 through December 21 and at Providence RECenter from December 26 through December 29.
All of the programs will include opportunities for every young performer to shine with improvisation games, script-writing and creative challenges. Rehearsals are directed by Washington, DC and New York City professional teaching artists, and each camp ends with a mini-performance for family and friends.
The camps run Monday through Thursday from 9 a.m. to 4 p.m. The cost is $199 per child. Campers should bring a snack, lunch, drink, and swimsuit and towel, as camps may have a short swim break.
Register for Performance Arts Camps
For more information, please contact the Public Information Office at 703-324-8662 or via Parkmail@fairfaxcounty.gov.