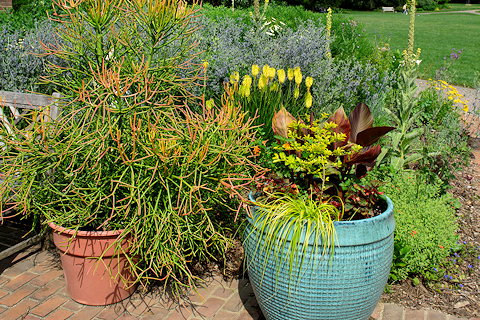 You don't have to be dormant just because your garden is! Come to Green Spring Gardens on Sunday afternoons this winter to get expert advice on how to make your garden thrive when the weather warms up.
Green Spring will again host its popular Harry Allen Winter Lecture Series on Sunday afternoons in January, February and March 2018 from 1:30 to 2:30 p.m. Enjoy presentations by authors, garden designers, scientists and other garden enthusiasts. After the lectures, meet the speakers and enjoy refreshments. The lineup is:
January 21 – Trees Find Their Voice
January 28 – The Humane Gardener
February 4 – Gardening in the South
February 11 – Seeing Flowers
February 18 – Design Inspirations
February 25 – Harvesting Garden Water
March 4 – Evergreen Azaleas
March 11 – Foodscape Revolution
March 18 – Amazing Plants for Shade
These lectures are designed for adults. The cost of each is $10 in advance and $12 at the door.
Green Spring Gardens is located at 4603 Green Spring Rd., Alexandria, VA. For more information, call 703-642-5173 or visit Green Spring Gardens.