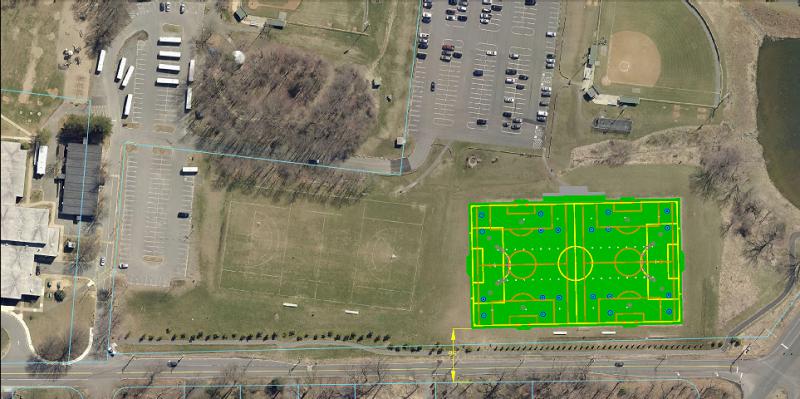 The Fairfax County Park Authority will begin making improvements to Great Falls Nike Park located at 1089 Utterback Store Road, Great Falls, VA.  The project will begin in the next few days and is anticipated to be completed this fall.  The Great Falls Soccer Club, Fairfax County Department of Neighborhood and Community Services, and Fairfax County Park Authority are providing funding for these improvements. Total project costs are approximately $1.3 million. 
Project work will include the conversion of the existing grass Field #7 to a synthetic turf field, a trail, storm drainage facilities, landscaping, field lighting, and related improvements.  In 2012 the Park Authority started a pilot project at Great Falls Nike Park to evaluate the performance of an alternative rubber infill product known as TPE throughout the ten-year lifecycle of the field.  This is our opportunity to continue that evaluation process using TPE infill on Field #7. Construction access to the site will be from the main park entrance from Utterback Store Road.
If you have any questions regarding this work, please contact Charles Mends-Cole at charles.mends-cole@fairfaxcounty.gov or 703-324-8640.