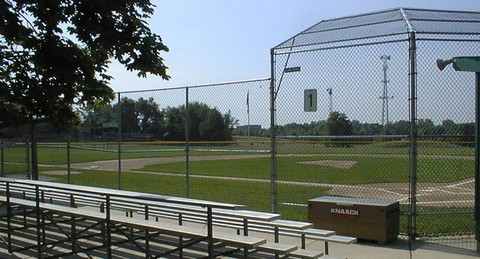 The Fairfax County Park Authority Board approved three sports-related Mastenbrook Volunteer Matching Fund Grant Program requests at its meeting on Wednesday, December 13, 2017.
Board members approved a grant of $20,000 for the Great Falls Lacrosse Association. Funding will be used to install a practice wall adjacent to Field #4 at Great Falls Nike Park, which can be used to help develop the playing skills of players from lacrosse, field hockey and soccer. The area will include pre-fabricated concrete t-walls, black vinyl-coated chain link fencing around the area, and crushed stone for the surfacing.
The Park Board also approved a $20,000 grant for the Great Falls Soccer Club to install fencing behind the goals for Field #7 at Great Falls Nike Park. The fencing will help contain balls within the field of play and prevent them from going into the adjacent road, parking area and storm water pond. The fencing will be made of black, vinyl-coated chain link fabric, 20 feet in height, and installed behind each of the six goals for the field. Great Falls Nike Park is located at 1111 Utterback Store Road in Great Falls, VA
In addition, the Park Board approved a grant of $3,840 to allow the Pioneer Baseball League to renovate the bullpens for Fields #1 and #4 at Clermont Park. The existing bullpens are several years old and in disrepair. The bullpens will remain in their current locations, just outside the side fencing for the fields.
Since 1999, there have been more than 160 Mastenbrook Grant projects with awards of approximately $1.5 million. The grants have gone toward projects in Fairfax County valued at more than $10.1 million.
For more information, or to apply for a matching grant, visit online at Mastenbrook Grants or call 703-324-8591.