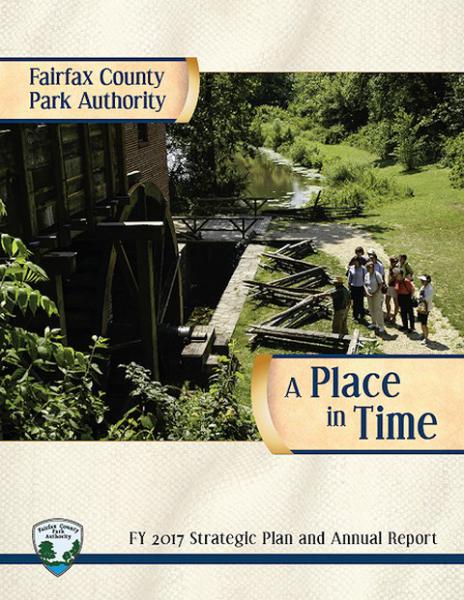 The Fairfax County Park Authority has published the FY 2017 Strategic Plan and Annual Report. This document celebrates "A Place in Time" as Fairfax County concludes its celebration of the 275th anniversary of Fairfax County. The park system report notes a host of memorable events, vital accomplishments and progress on many fronts.
Inside this report, Park Authority Board Chairman Bill Bouie provides an insightful overview of the year. Similarly, Executive Director Kirk Kincannon offers a perspective on the operations side. Take a look at our Strategic Plan Map, and our 2017 Revised Budget summary. Our report presents examples of thematic accomplishments such as stabilizing funding, managing and protecting property, the expansion of alternative resources, optimizing programs and services, fostering a positive work environment and maintaining a quality workforce, as well as informing and engaging with the community.
It's a quick read available in limited number in hard copy and also available online at Strategic Plan and Annual Report. For more information contact the Public Information Office at 703-324-8662.