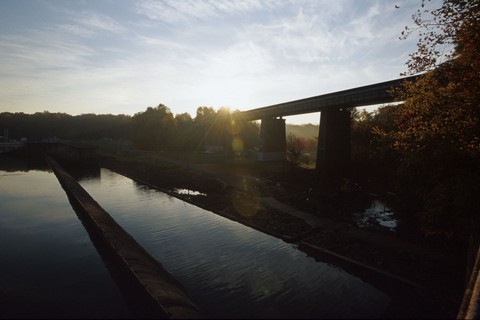 The Fairfax County Park Authority is seeking further public comment on plans for Lake Accotink Park. Residents are invited to a meeting on Monday, January 22, 2018 from 7 until 8:30 p.m. at North Springfield Elementary School. The school is located at 7602 Heming Court in Springfield. The Park Authority will host a community gathering to gain further public input towards development of a vision for the future of Lake Accotink Park. This meeting will focus on management of the lake and a few key design ideas.
Significant analysis has gone into investigating options for managing Lake Accotink and the long-standing issue of sediment accumulation. This topic and some options for addressing the sediment problem were shared with the community in May 2016. Planning staff will provide an update to this research and gauge the community's preference for the future of Lake Accotink. The Lake Accotink Sustainability Plan has been posted to the project website for you to review and can be found at Lake Accotink Sustainability Study. Staff will also provide a summary at the meeting with time to consider all the options.
If you are unable to join us at this meeting, the presentation will be shared online after the meeting with an opportunity to provide your comments. You can always find presentations and comment summaries from previous community meetings on the Lake Accotink Park Master Plan Revision webpage.
Please note that if inclement weather results in the closure of Fairfax County Public Schools or the cancellation of evening events, this meeting will be rescheduled to Monday, February 5, 2018 instead – same time and location.
More information may be found at Lake Accotink Park Master Plan Revision. If you have questions please contact Gayle Hooper, Project Manager, at 703-324-8741 or by email at Parkmail@fairfaxcounty.gov.