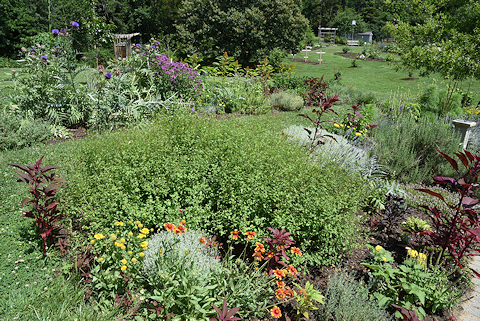 While it's too cold for weeding and planting, boost your gardening knowledge at Green Spring Gardens and get ready for spring.
Green Spring is hosting a series of Garden Talks with Master Gardeners during the winter months of 2018 that will help you make the most of your garden when temperatures start to rise. The Friday afternoon workshops are led by Master Gardeners from 2 to 3 p.m., and the cost to attend each lecture is $10. Here are the dates and topics:
January 12 – Fixes for a Tired Garden. This do-over class will help you determine your needs and create a plan that matches your style.
February 9 – Success with Seeds. Learn about the enormous selection of seeds available and get tips on how to grow them successfully.
March 9 – Growing Roses. Discover common-sense approaches to growing roses and precautions to take to ensure growing success.
March 23 – Vegetable & Herb Gardens. Learn how to plan, plant and harvest a fabulous vegetable and herb garden.
Green Spring Gardens is located at 4603 Green Spring Rd., Alexandria, VA. For more information, call 703-642-5173 or visit Green Spring Gardens.