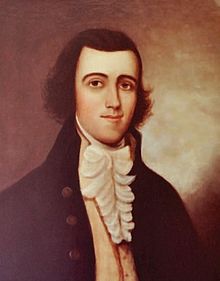 Richard Bland Lee would have turned 257 this year, and Sully Historic Site is throwing a party in his honor. Celebrate the life of Northern Virginia's first Representative to Congress with a visit to his home on Saturday, January 20, 2018.
During an afternoon house tour at Sully, discover some of the important contributions that Mr. Lee made during his impressive political career, and enjoy a piece of birthday cake. The birthday program runs from 1 to 4 p.m. and will be canceled in the event of inclement weather. The house tour costs $7 for adults, $6 for students and $5 for seniors and children.
Sully Historic Site is located at 3650 Historic Sully Way, Chantilly, VA. For more information, call 703-437-1794.