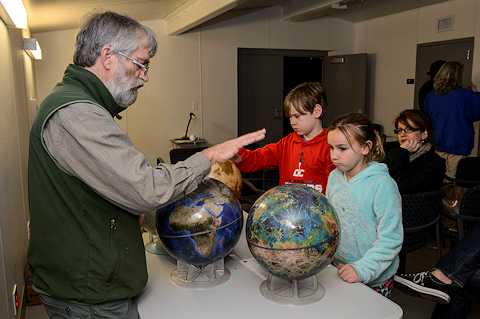 Discover your place in the universe with an astronomy program this winter at the roll-top observatory at Turner Farm.
Observatory Park offers programs geared toward family members age nine to adult. The classroom seminars and nighttime observing sessions focus on a variety of astronomical subjects. Topics may include planets, comets, open clusters, double stars, stellar color spectrum, globular clusters, galaxies and nebulae. If the weather allows, telescopes will be used during the program to view the objects discussed in the classroom.
This winter, the Astronomical Seminar and Telescope Viewing program is being offered on Wednesday, January 17 and Wednesday, March 14, 2018. The program runs from 7:30 to 8:30 p.m., and the cost is $8 per person. Check the Analemma site for topics.
Register for Astronomical Seminar & Telescope Viewing
Turner Farm is located at 925 Springvale Road, Great Falls, VA. For information, call 703-324-8618 or visit Turner Farm .