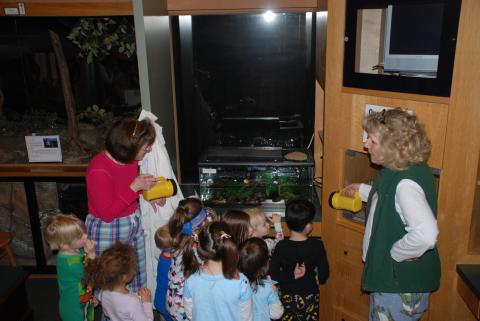 Before you kiss your kids goodnight, give them a chance to say goodnight to the animals at Hidden Oaks Nature Center.
Children age three to seven are invited to an Animal Pajama Party on three Fridays this winter. Dress the kids up in their PJs and stop by to hear bedtime stories, meet animals and wish goodnight to the snakes, turtles and toads at the nature center.
The programs will run from 7 to 8 p.m. on January 19, February 9 and March 9, 2018. The cost is $7 per child, and children must be accompanied by an adult.
Register for Animal Pajama Party
Hidden Oaks Nature Center is located at 7701 Royce Street, Annandale, VA. For more information, call 703-941-1065 or visit Hidden Oaks Nature Center.