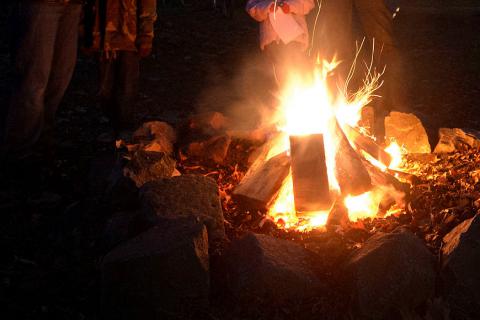 Wind down your week with nature, stories, songs and a campfire at Riverbend Park.
On two Fridays in February, the park is offering a program that features winter folk tales and local winter wildlife. Take a wildlife hike, sing nature-themed campfire songs accompanied by a guitar, and eat s'mores around the fire.
This family campfire program is for participants age three to adult. It runs from 4 to 6 p.m. on February 16 and February 23, 2018. The cost is $10 per person.
Register for Winter Folk Tales & Music Campfire
Riverbend Park is located at 8700 Potomac Hills Street, Great Falls, VA. For more information, call 703-759-9018 or visit Riverbend Park.