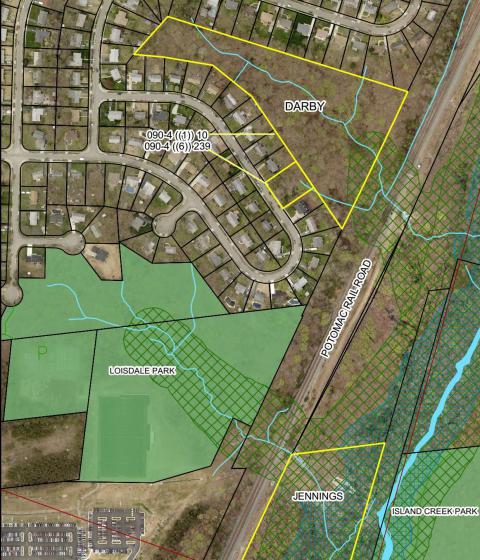 Fairfax County's parkland is growing again with the acquisition of eight acres of land near Loisdale Park in Springfield, VA.
The two parcels, one 7.6 acres and the other 0.4 acres were a donation from L and F Darby Lane LLC.  The properties are considered an addition to Loisdale Park and will remain vacant until or unless they are included in a future master plan. These parcels were originally included in the Loisdale Estates subdivision in 1956 and approved for ten residential lots. They are accessible from Darby Lane in the Lee District. 
The Park Authority continues to acquire land throughout Fairfax County via purchases, donations and a host of other mechanisms. Currently, the Park Authority owns or cares for more than 23,000 acres, or approximately nine percent of the open space in Fairfax County. Over half of all FCPA land holdings remain in their natural state.
For more information, please contact the Public Information Office at 703-324-8662 or Parkmail@fairfaxcounty.gov.