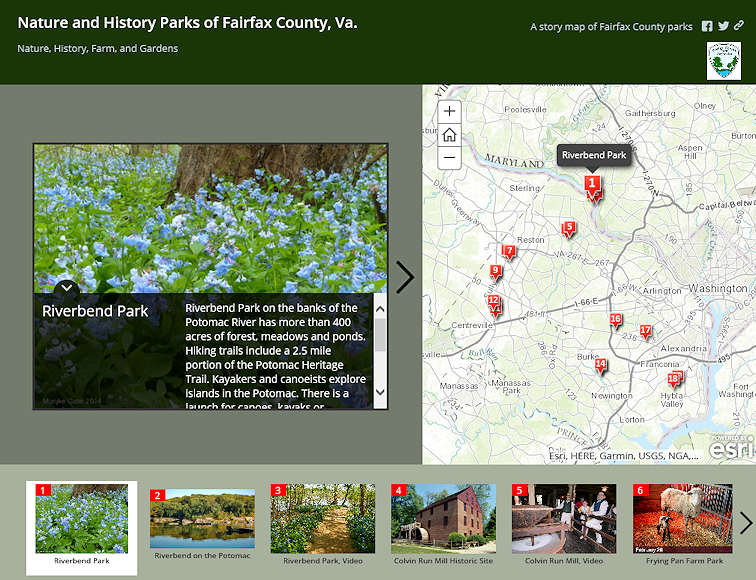 There is a new way to tour some of your local parks, and it likely will spur you to visit places you've never seen. The Fairfax County Park Authority (FCPA) has created a web-based Story Map guide to several of its featured history and nature sites.
The guide is an online application based on Geographic Information System mapping technology. It presents a journey through nine popular FCPA parks, including Riverbend, Colvin Run Mill, Hidden Pond, Hidden Oaks, Huntley Meadows, Sully Historic Site, Ellanor C. Lawrence, Green Spring Gardens and Frying Pan Farm Park.
In the guide, there are photos, videos, and short passages that explain and show the highlights in each of the parks and some of the features that make each one unique. The photos are paired with interactive maps that show park locations. The guide is an excellent starting point for exploring parks you've never visited.
The new park Story Map, simply titled Nature and History Parks of Fairfax County, Va., can be seen at Resource Management. parkmail
Reference ID
20171218-Z-IR091