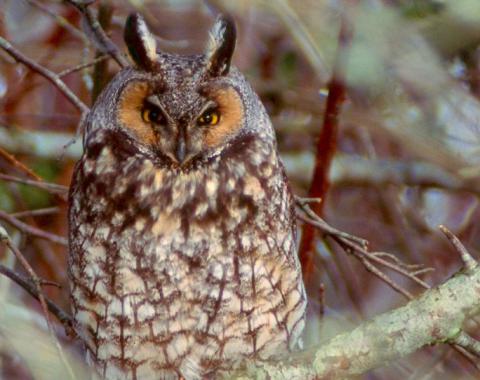 Ever wonder about the more mysterious residents of Huntley Meadows? Come meet live owls up close. Soar into the night time world of Great Horned Owls, Barred Owls, and Eastern Screen Owls. Follow them through courtship, nesting, raising young, and fledging until the young owls head out to establish their own territories. Speakers from Secret Garden Birds and Bees Wildlife Education and Preservation will bring live birds to the program.
The program is Saturday, February 24, from noon to 1 p.m. The cost for adults is $10 per person for Fairfax County residents and $12 for out-of-county participants.
Huntley Meadows Park is located at 3701 Lockheed Blvd in Alexandria, Va. For more information, call the park at 703-768-2525 or visit Huntley Meadows.