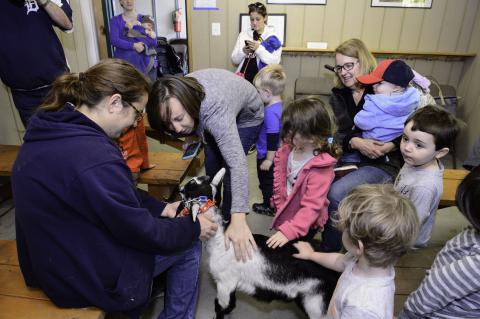 Youngsters love making farm animal noises. Why not give them a taste of real farm life?
Come to "Little Hands on the Farm: Fall" at Frying Pan Farm Park to learn what it's like to live or work on a farm. Children interact with farm animals, hear a story and create a craft. There are two sessions on Monday, November 12, 2018: children ages two and three meet from 9:45 to 10:30 a.m., and ages three to five meet from 11 to 11:45 a.m.
Registration is required, and an adult must attend class with children. The cost is $8 per child.
Register for Little Hands on the Farm: Fall
Frying Pan Farm Park is located at 2739 West Ox Road, Herndon, VA. For more information, call 703-437-9101 or visit Frying Pan Farm Park.