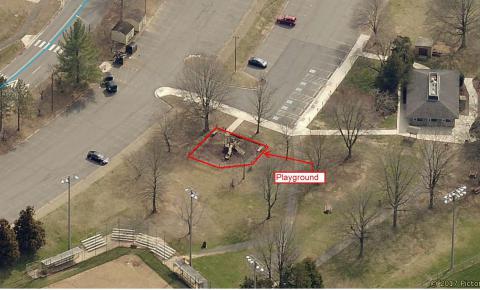 The Wakefield Park playground will close temporarily on March 12, 2018, to make way for new playground equipment.
Wakefield Park's play area was originally installed in 1994; it now exceeded its life expectancy and no longer meets current playground safety guidelines. In March, work will begin on a new playground. The project calls for the design and layout of replacement equipment, demolition of the existing equipment and related features, and installation of the new equipment, safety surface, border, subsurface drainage and related amenities. The accessible route from the existing sidewalk will also be improved, and a new perimeter fence will be installed. The playground is expected to reopen in mid-April.
The $100,000 project is funded by the 2016 Park Bond. This is part of a broader FCPA initiative to replace outdated playgrounds across the park system – subject to available funding.
Wakefield Park is a District Park located near the intersection of Braddock Road and I-495 Capital Beltway in Annandale, VA.
For more information about the playground project, please contact Project Manager Mohammad Mahboob at 703-324-8744 or Mohammad.Mahboob2@fairfaxcounty.gov.