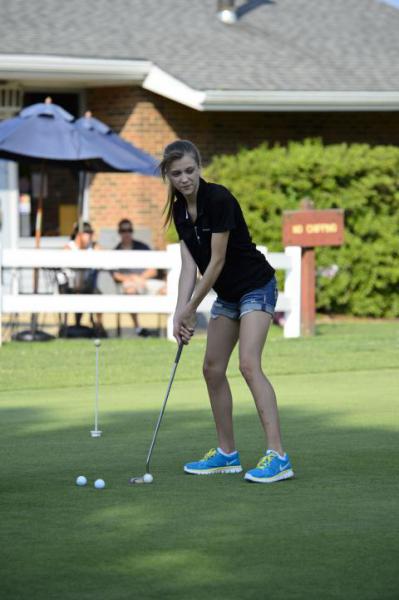 Golf Fairfax is committed to the development of youth in the game of golf. Introduce your 8-17-year-old to the FUNdamentals of golf with one-hour junior clinics. Junior clinics are the perfect opportunity to test drive the game before investing in more advanced instruction and equipment.
Kids and teens will learn basic golf rules and etiquette, get familiar with different types of clubs and acquire skills for putting and chipping in a social and relaxed environment. Clubs and practice balls are provided. Junior golfers also enjoy 35 percent reduced greens fees (days/times vary) and discounted range balls to practice and play outside of the clinics.
Clinics are offered at Burke Lake, Oak Marr and Pinecrest golf courses for $15 each and run April through August. Spring registration is now open; summer registration opens May 1, 2018 
Space is limited.
Register Now!
Burke Lake Golf Center
6915 Ox Road, Fairfax Station, VA
Pinecrest Golf Course
6600 Little River Turnpike, Alexandria, VA
Oak Marr Golf Complex
3136 Jermantown Road, Oakton, VA