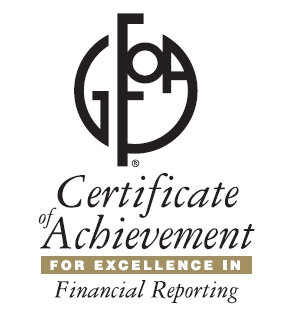 The Fairfax County Park Authority has received a Certificate of Achievement for Excellence in Financial Reporting by the Government Finance Officers Association (GFOA) for its 2017 Fiscal Year Comprehensive Annual Financial Report (CAFR).
The Certificate of Achievement is the highest form of recognition in governmental accounting and financial reporting, and its attainment represents a significant accomplishment. In honoring the Park Authority, the GFOA offered its congratulations for "having satisfied the high standards of the program."
"The dedication of park staff in adhering to financial principles and standard operating procedures makes this possible," said Fiscal Administrator Janet Burns. "Although the Financial Management Branch compiles the CAFR, all staff throughout the Authority contribute to its content and are instrumental to its success."
Before awarding GFOA honors, judges from the organization conduct careful evaluations of agency financial reports. They use a checklist designed to determine compliance with both generally accepted accounting principles (GAAP) and GFOA program policy.
The GFOA is a nonprofit professional association serving approximately 17,500 government financial professionals. The GFOA sponsors award programs, including the CAFR, to encourage sound financial reporting.
For additional information, please contact the Public Information Office at 703-324-8662.