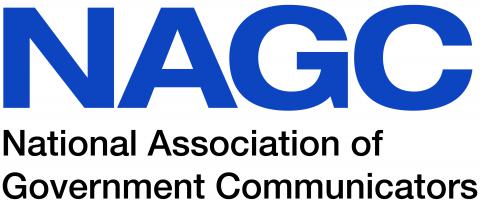 It was a big day for the Fairfax County Park Authority when awards were recently handed out at the annual meeting of the National Association of Government Communicators (NAGC). Park staff received eight 2018 Blue Pencil & Gold Screen Awards for communications work ranging from the agency's annual report and social media postings to individual writer portfolios.
At its June meeting in Fort Myers, Florida, the NAGC honored Parktakes Editor Karen Thayer with a second place award for her writer's portfolio of human interest stories that appeared last year in Parktakes magazine. Resource Management Division Stewardship Communications Manager David Ochs received an Award of Excellence for his writer's portfolio of articles that appeared on the agency's blog, Our Stories and Perspectives.
The Park Authority received Award of Excellence honors in six additional categories: Annual Report for the agency's 2017 Strategic Plan and Annual Report; Calendar for the Healthy Strides 2018 Calendar; Promotional Campaign less than $100,000 for a campaign that introduced the new Burke Lake Golf Center to the Community; E-newsletter for the Golf Fairfax E-Newsletter; Social Media Entry for the #WhereIsLordFairfax campaign to promote the 2017 Discovery Trail Map; Web Article on the reasons for leash laws.
NAGC is a national not-for-profit professional network of federal, state and local government employees who disseminate information within and outside government. Its members are editors, writers, graphic artists, video professionals, broadcasters, photographers, information specialists and agency spokespersons.
For more information, contact the Public Information Office at 703-324-8662 or at parkmail@fairfaxcounty.gov.