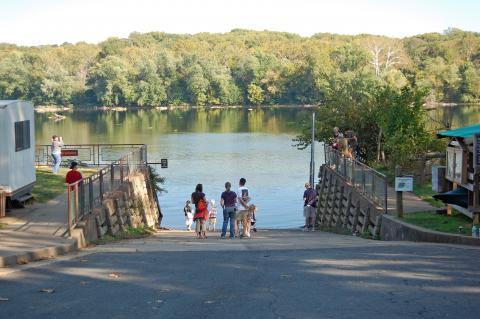 The Fairfax County Park Authority Board approved a Mastenbrook Volunteer Matching Fund Grant that will help purchase new canoes for Riverbend Park. The Park Board awarded the $3,000 grant to the Friends of Riverbend Park (FORB) at its regular meeting on Wednesday, July 25, 2018.
FORB requested the grant money to replace ten existing canoes that were purchased in 2010. The canoes have received more than 3,000 uses, served many camps and programs, and produced more than $56,000 in revenue. Due to their popularity, the canoes have become worn and are in poor condition. The replacements will be similar to the old ones in color and style. FORB will match the grant with a $3,000 contribution, and the Park Authority will contribute $454 to complete the purchase.
Since 1999, there have been more than 170 Mastenbrook Grant projects with awards of approximately $1.6 million. The grants have gone toward projects in Fairfax County valued at more than $10.6 million.
For more information, or to apply for a matching grant, visit Mastenbrook Grants or call 703-324-8591.