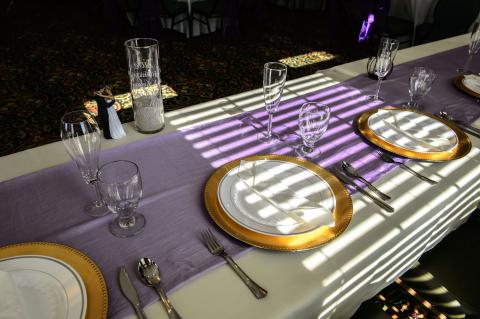 The Fairfax County Park Authority has updated its policy on the use of alcoholic beverages in county parks, allowing for expanded alcohol consumption under specific conditions. Alcoholic beverages are still prohibited in all parks and recreation areas unless the sale, use, consumption or possession of alcohol on the properties are part of a Park Authority program or approved in advance via a permitting process outlined in the new policy.
"Policy 306 Alcohol Policy" comes in response to an increasing number of requests for alcohol use at park facilities for gatherings and events of all types. In September 2016, the Park Authority launched an internal study that included benchmarking other organization's experiences, as well as a review of current practices, recent requests for alcohol permits, and the potential impact of an expanded alcohol permitting process in local parks. The study gathered input from the Alcoholic Beverage Control Board, the Fairfax County Police Department, the county's Risk Management Division and the Office of the County Attorney.
The purpose of the new policy is to protect the safety of park visitors at events involving alcoholic beverages while establishing an eight-point policy statement governing the use of alcohol. Among the key points, an approved Park Authority Beverage Use Permit is required for any and all public or private rentals, events and activities with alcohol on Park Authority property. Alcoholic beverages will be allowed only in the designated areas at the parks and facilities listed on the Alcohol Policy Park and Facility Listing. The applicant, host or event sponsor must be present at the event and agree to indemnify and hold harmless Fairfax County with respect to all claims or losses, including injuries or property damages as a result of the use of Park Authority property.
Park Authority programs and special events with alcoholic beverages will be advertised as such, held in designated areas and follow Alcoholic Beverage Control Act requirements and Park Authority procedures. Details of Policy 306 Alcohol Policy can be found online in the Park Policy Manual.
The Park Authority Board approved the new policy at its meeting on September 26, 2018.
For more information, contact the Public Information Office at 703-324-8662 or send an email to parkmail@fairfaxcounty.gov.