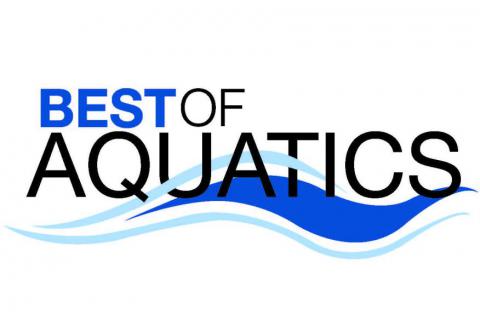 The Fairfax County Park Authority (FCPA) has been honored with a Best of Aquatics 2018 Programming Award from Aquatics International for excellence and innovation in aquatics programs and facilities.
FCPA's Aquatics Section was recognized for its leadership in the Virginia Swims program, a learn-to-swim program developed through collaboration with several Northern Virginia jurisdictions and partners including Town of Herndon, Town of Leesburg, Reston Community Center and Reston Association. The Park Authority launched this license-free learn-to-swim program in 2012 after the organization that had provided swim instruction in the county announced a dramatic increase in fees.
"The Park Authority is proud to be able to offer quality aquatics instruction to thousands of children and adults throughout the county each year and is honored to receive this recognition from Aquatics International," said Cindy Walsh, Director, Park Services Division. "It is a testament to all that can be accomplished when a community works together to provide affordable programming that meets a critical need of its residents."
Since its launch, Virginia Swims has provided swim instruction to approximately 150,000 people of all ages in Fairfax County.
The Park Authority previously received the Best of Aquatics Best Overall Commitment to Aquatics in 2011 and 2006, and Best Spraypark in 2012 for Our Special Harbor at Lee District Park. Aquatics International, a leading industry publication, is recognizing the winners of its annual competition in the November/December 2018 issue of Aquatics International and on the magazine's website throughout the year.
For more information, contact the Public Information Office at 703-324-8662 or send an email to parkmail@fairfaxcounty.gov.