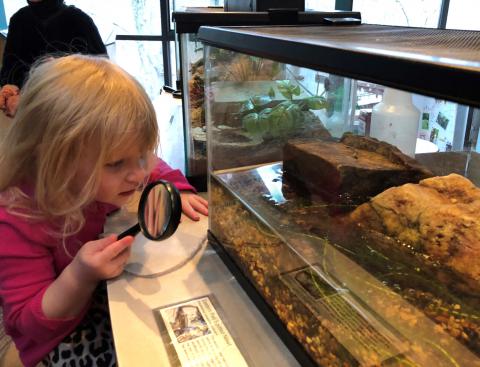 Young explorers can embark on a "Nature Quest" on Monday mornings, beginning February 25, 2019.
Let your little one become part of the long-running naturalist program at Hidden Pond Nature Center that's designed just for preschool-age explorers. In Nature Quest, kids age three to six learn about many of our local animal species hands-on and in the field at the nature center. The program varies each week and covers topics from field to stream and everything in between.
The four-part series runs from 11 a.m. to noon, and the cost is $32 per child.
Hidden Pond Nature Center is located at 8511 Greeley Boulevard, Springfield, VA. For more information, call 703-451-9588 or visit Hidden Pond Nature Center.