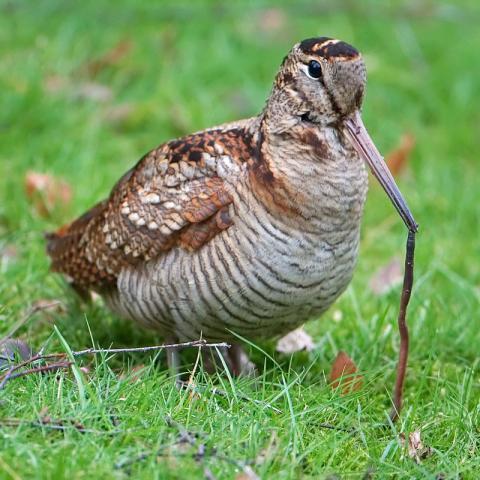 In springtime, a young bird's fancy turns to thoughts of love. Try to spy the woodcock's amazing courtship dance with a stroll through Huntley Meadows Park.
Sign up for the "Evening Woodcock Walk" on Saturday, February 23, 2019, and journey through the park with a guide to one of Huntley's largest meadows. Listen for the call of the male woodcock and hopefully see his elaborate courtship dance and flight. This program for adults involves a walk of approximately 1.5 miles on uneven terrain. It runs from 5:30 to 7:30 p.m., and the cost is $9.
Bring a flashlight and meet at the South Kings Highway entrance to the park. The program will be canceled in the event of rain.
Register for Evening Woodcock Walk
Huntley Meadows Park is located at 3701 Lockheed Boulevard, Alexandria, VA. For more information, call 703-768-2525 or visit Huntley Meadows Park.