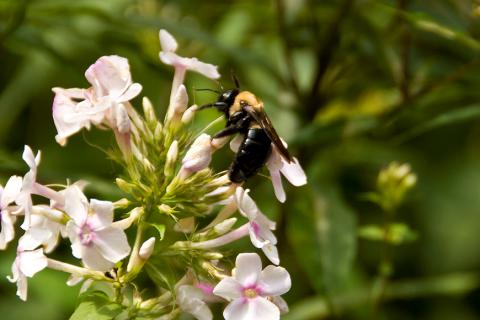 Have a honey of a day at Green Spring Gardens on Saturday, September 7, 2019 as the park hosts "Celebrate Honey Bee Day."
Meet a beekeeper, look inside a beehive, learn a bee dance, go on a bee scavenger hunt and discover how important bees are to our food supply. Members of the Northern Virginia Beekeepers Association will be on hand to offer tips on how you can help these important pollinators.
This free event welcomes visitors of all ages from 10 a.m. to noon.
Green Spring Gardens is located at 4603 Green Spring Rd., Alexandria, VA. For more information, call 703-642-5173 or visit Green Spring Gardens.