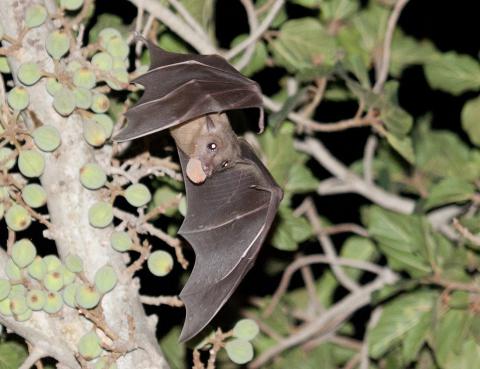 How much of what you think you know about bats is really true?
Separate fact from fiction with the "Let's Get Batty" program at Lake Fairfax Park. Park staff will debunk some common myths about our friendly bat neighbors and provide information about a deadly fungus that is threatening their population. The program also includes a short naturalist-led hike so you can try to spot some of the park's batty residents.
This program is designed for participants age seven to adult and runs from 7 to 8:30 p.m. on Friday, September 20, 2019. The cost is $7 per person.
Lake Fairfax Park is located at 1400 Lake Fairfax Drive, Reston, VA. For more information, call 703-471-5414 or visit Lake Fairfax Park.