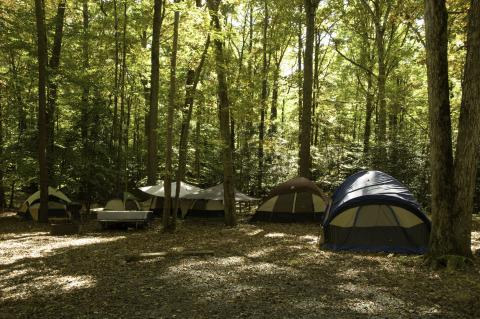 Bring the family out to the Burke Lake Park Campground for a "Fall Family Campout" the weekend of October 19-20, 2019.
On Saturday, your family will enjoy a naturalist-led night hike, a family movie in the campground and a live animal talk. On Sunday morning, wake up and head to the marina for a tour boat ride and fishing from the banks.
The program starts at 2 p.m. on Saturday and ends at 11 a.m. on Sunday. The cost is $78. One registration per family. Activities are designed for campers age five to adult.
Register for Fall Family Campout
Burke Lake Park is located at 7315 Ox Road, Fairfax Station, VA. For more information, call 703-323-6600 or visit Burke Lake Park.