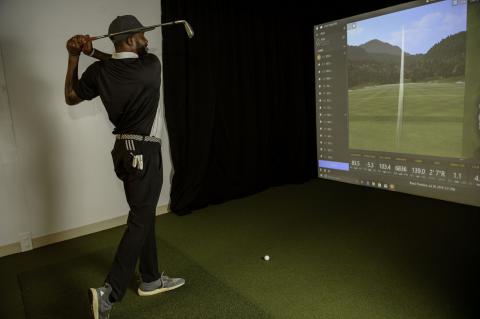 No excuses. Work on your golf game in any kind of weather at the Pinecrest Golf Course indoor golf facility. Explore the possibilities with "Friday Golf, Fitness and Fun" for adults on October 18, 2019.
Start the clinic with a session on the TrackMan 4 golf simulator. Then, take a Yoga and Golf Fitness session. Work on your posture and breathing to improve your golf skills. After the clinic, enjoy light refreshments to round out the evening.
The program at Pinecrest Golf Course runs from 5:30 to 7:30 p.m. The cost is $20 per person.
Register for Friday Golf, Fitness and Fun
Pinecrest Golf Course is located at 6600 Little River Turnpike, Alexandria, VA. For more information, call 703-941-1061 or visit Pinecrest Golf Course.