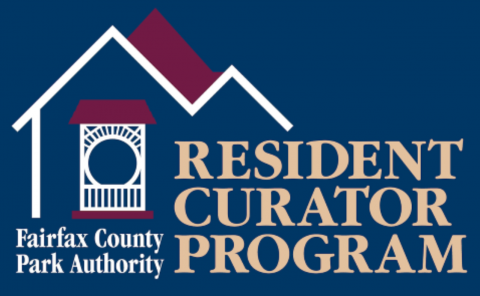 The Fairfax County Park Authority's Resident Curator Program (RCP) will receive a 2019 National Association of County Park and Recreation Officials (NACPRO) award in the Historical/Cultural Facility category at the organization's annual awards banquet in June. NACPRO's award recognizes "a unique facility development dedicated to historical or cultural preservation, programming, and/or interpretation."
RCP was designed to rejuvenate the county's vacant and underutilized historic buildings and return them to use. It offers no-charge, long-term leases to qualified private citizens or organizations in exchange for a financial commitment to rehabilitate and maintain the properties in accordance with established preservation standards.
"The Heritage Conservation Branch is thrilled to receive this significant recognition for the Resident Curator Program," said David Buchta, Park Authority Heritage Conservation Branch Manager. "The early success of the program demonstrates the importance of public and private partnerships in Heritage Conservation of our historic resources."
Out of 30 properties slated for RCP, five properties are now active in the program's process. A lease was signed at the historic Turner Farmhouse on Georgetown Pike in November 2018. "The Turner Farmhouse holds a special place in the hearts of many in the Great Falls community. The County's Resident Curator program ensures that this property and others can be enjoyed for generations to come. The Park Authority did an awesome job of thoroughly vetting curator candidates and incorporating community input throughout the process," said Dranesville District Supervisor John Foust.
The program was launched in Lorton, Virginia, in December 2017 with a lease-signing for the Stempson House. "The County continues to look for innovative ways to enhance and protect our cultural heritage sites. I have been excited by this program from the beginning and was thrilled to have the first leased house in the Mount Vernon District, where history, culture and parks abound," said Mount Vernon District Supervisor Dan Storck.
The curator application process is currently underway for three additional properties.
At its meeting in June, NACPRO also will honor The Friends of Green Spring (FROGS) as an Outstanding Support Organization. Laurel Hill Park trail maintenance volunteer Michael Applegate will be recognized in the Outstanding Volunteer category.
NACPRO is a non-profit professional organization that advances official policies that promote county and regional park and recreation issues while providing members with opportunities to network, exchange ideas and best practices, and enhance professional development.
For additional information, please contact the Public Information Office at 703-324-8662 or email parkmail@fairfaxcounty.gov.