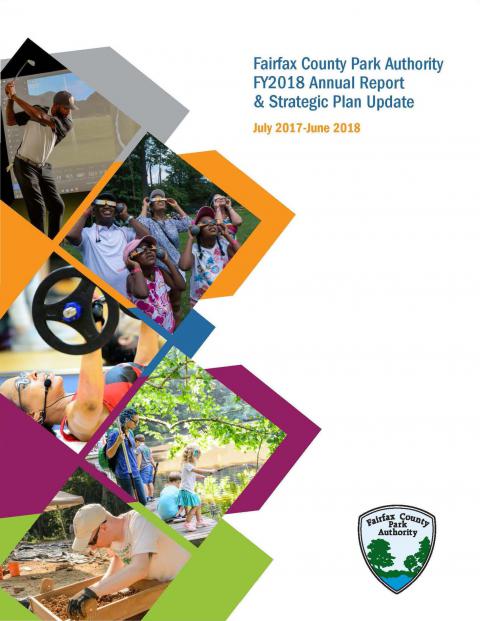 Learn about the Park Authority's accomplishments over the previous fiscal year and see what lies ahead for county parks in the Fairfax County Park Authority's Fiscal Year 2018 Strategic Plan and Annual Report, which is now available online.
In the report, Park Authority Board Chairman William G. Bouie says, "FY2018 was filled with promise and great things that came to pass." He highlights Park Board passage of resolutions asking parks "to look at all matters through a new lens of social equity," and he encourages residents to take time to visit a park. "Go to a class, take up soccer or hike on a trail. Workout at a RECenter or explore our past at a historic site."
The new report closes out the 2013-2018 Strategic Plan with details on how the plan's goals were accomplished to improve the quality of life in Fairfax County. It offers a wealth of information on the Park Authority's efforts to expand alternative resources, stabilize funding, manage and protect property, leverage technology, inform and engage residents, optimize programs and services, and promote organization excellence. The report also highlights major accomplishments, such as the Park Authority's National Re-Accreditation its host of award-winning programs, staff and volunteers. A one-page infographic, Parks by the Numbers, provides a quick overview of the scope of the Park Authority's size, services and community involvement.
For more information visit us online at Parks or call the Public Information Office at 703-324-8662.