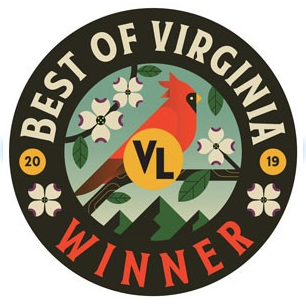 The Fairfax County Park Authority's Reston Farmers Market has been named the Best Farmers Market in Northern Virginia by readers of Virginia Living Magazine.
Virginia Living noted, "Market managers John and Fran Lovaas and Keith Strange manage the volunteers who keep the Fairfax County farmers' market going. All products are strictly producer-only; vendors may only sell what they raise or make from scratch. These truly local vendors travel an average of just 50 miles to the market."
The market is open from 8 a.m. to noon on Saturdays through December 7 at the Lake Anne Village Center. For more details, visit Reston Farmers Market. The Reston Farmers Market is one of 10 producer-only farmers markets operated by the Fairfax County Park Authority at locations throughout the county from April through December.
Voting in the Virginia Living's Best of Virginia 2019 Readers' Survey took place in January and covered categories such as best in Arts, Culture & Entertainment, Living & Recreation, Shopping, Services, and Food & Drink in all five Virginia regions: Central, Eastern, Northern, Shenandoah Valley, and Southwest. First, second and third place winners were determined entirely by voting results. The Best of Virginia 2019 issue hit newsstands on May 16.
For more information, contact the Public Information Office at 703-324-8662 or at parkmail@fairfaxcounty.gov.