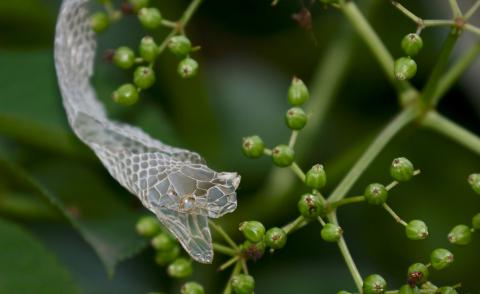 Head to Huntley Meadows Park this summer to take a photographic journey that explores the often-magical relationship between nature and light.
Michael DuBois' inspiring exhibit La Lumiere Dubois VIII translates to "the light of the wood." This is a play on both his last name and his passion for finding light in the dark places of woods or swamps. He discovers these beautiful images on "photo safari" hikes through nature.
An avid nature photographer, DuBois has had three solo exhibitions at Huntley Meadows in Alexandria, VA, as well as shows at the H Street Gallery and the SOVA Gallery in Washington, D.C. His work has also been featured on the stage of the Kennedy Center in the world premiere of "The Marionette Effect." Additionally, his work has been published in The Washington Post and in the book Torn Apart by Judy Rickard.
The public is invited to an opening reception with the artist on Sunday, June 23 from 2 to 3:30 p.m. at the Norma Hoffman Visitors Center at Huntley Meadows Park. Free for all ages. The exhibit is currently on display and runs through August 30, 2019. Building hours vary. Please see website or call for more information.
Huntley Meadows Park is located at 3701 Lockheed Blvd in Alexandria, Va. For more information, call the park at 703-768-2525 or visit Huntley Meadows Park.