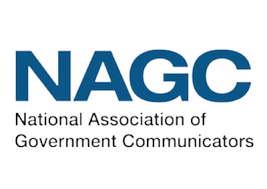 The Fairfax County Park Authority received four awards when the National Association of Government Communicators (NAGC) held its annual meeting in June. Park staff received 2019 Blue Pencil & Gold Screen Awards for writing, marketing and publications.
Parktakes editor Karen Thayer received a first-place Writer's Portfolio award for feature stories she wrote for the magazine. The articles were designed to increase awareness of seasonal Park Authority programs and activities, and to educate the reader about stewardship and volunteer opportunities.
The Women & Golf Fairfax program was honored with a second-place award in the Brand Identity marketing category. Golf Fairfax launched the Women & Golf Fairfax brand to grow, celebrate and introduce the game of golf to women of all ages and playing levels.
Parktakes received a second-place award in the Magazine category. Parktakes is the Fairfax County Park Authority's chief marketing publication with a subscriber base of nearly 200,000. Households throughout the County receive this catalogue of fee-based programs and activities quarterly.
Healthy Strides received an Award of Excellence for its annual calendar designed to help people make healthy lifestyle changes over the course of a year. The 10,000 printed calendars were broadly distributed at RECenters, libraries, community centers, senior centers, Supervisors' offices and the Community Services Board, as well as Inova, Cigna, Virginia Pediatric Group; Giant and Metro Run & Walk and the Fairfax County Park Foundation as co-sponsors of the Healthy Strides program.
NAGC is a national not-for-profit professional network of federal, state and local government employees who disseminate information within and outside government. Its members are editors, writers, graphic artists, video professionals, broadcasters, photographers, information specialists and agency spokespersons.
For more information, contact the Public Information Office at 703-324-8662 or via parkmail@fairfaxcounty.gov.