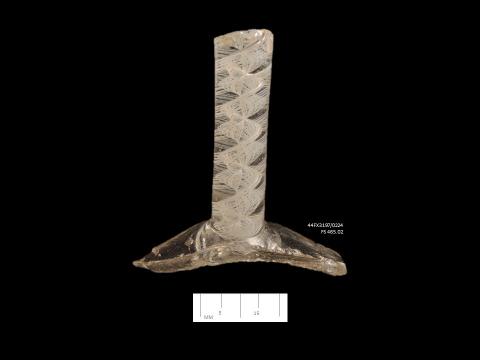 When Colonists of the 1700s ordered a drink with a twist, the meaning was a bit different than it is today.
Discover the popular twist that gave drinkware a new look in the mid-18th century and learn how economics played a part in the design. Visit artiFACTS to learn about this stylish glassware import and find where county archaeologists raised a glass from the past.
The Park Authority's collections include more than 5,000 historic objects, such as quilts, chairs, baskets, machines, and clothing; thousands of archival items, such as photographs, letters, maps, and other documents; and upwards of three million artifacts that include archaeological finds, such as spear points and pottery. All come with their own stories to tell. artiFACTS permits us to showcase a small sampling of these treasures to educate, enlighten and entertain.
For more information about the Park Authority's Museum Collections, contact Heritage Resource Specialist Megan Leining at 703-631-1429 or at megan.leining@fairfaxcounty.gov.