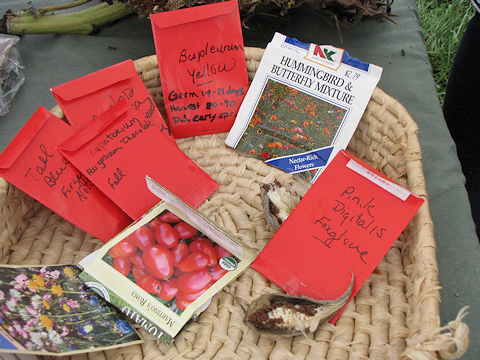 The Fairfax County Park Authority and Washington Gardener Magazine are co-hosting the 15th Annual Seed Exchange at Green Spring Gardens on Saturday, February 1, 2020.
Stop by for gardening lectures, a seed swap and more. Bring your extra seeds to swap and leave with a bag full of seeds, new garden friends and expert planting advice.
The "Washington Gardener Seed Exchange" is designed for adults and runs from 12:30 to 4:30 p.m. The cost is $15 for verified members of Friends of Green Spring and WG subscribers; $20 for guests.
View Event
Green Spring Gardens is located at 4603 Green Spring Rd., Alexandria, VA. For more information, call 703-642-5173 or visit Green Spring Gardens.