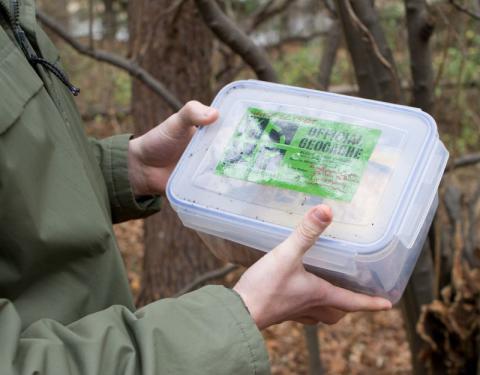 Set off on a search for hidden treasure at Lake Fairfax Park after learning how to put your Global Positioning System (GPS) unit to work.
At the "Geocaching Workshop" on Saturday, February 8, 2020, students age eight to adult will learn how to enter latitude and longitude coordinates into a GPS. Treasure hunters will then follow the coordinates to find a hidden object, container or unique geological feature in the park.
The program runs from 1 p.m. to 3 p.m., and the cost is $22 per person. Please bring your own GPS; a limited number will be available to borrow from the instructor at class.
Register for Geocaching Workshop
Lake Fairfax Park is located at 1400 Lake Fairfax Drive, Reston, VA. For more information, call 703-471-5414 or visit Lake Fairfax Park.