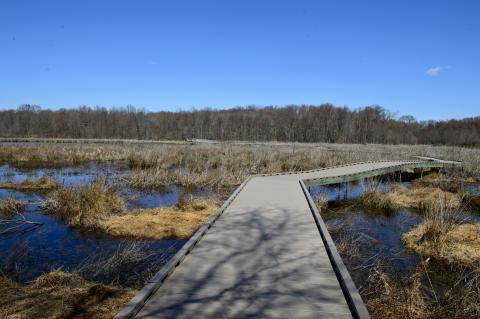 Celebrate the day that only comes around every four years. This Leap Day, go on a guided tour of the forest and wetland habitats at Huntley Meadows Park. Learn about common winter wildlife and where to find critters in the park at this time of year.
The "Leap Day Wilderness Walk" runs from 10 to 11:30 a.m. on Saturday, February 29, 2020. It's designed for participants age four to adult, and the cost is $8 per person. Don't miss out. This opportunity won't come around for at least four more years!
Register for Leap Day Wilderness Walk
Huntley Meadows Park is located at 3701 Lockheed Boulevard, Alexandria, VA. For more information, call 703-768-2525 or visit Huntley Meadows Park.