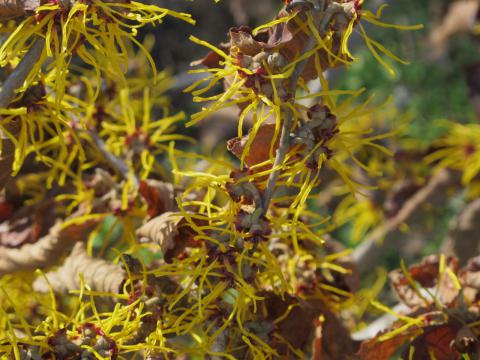 Celebrate Green Spring's 50th anniversary with a garden tour featuring the park's signature shrub. This docent-led tour will showcase Green Spring Gardens' nationally-accredited witch hazel collection featuring more than 200 specimens that bloom from fall through March. After the tour, warm up in the Historic House with hot drinks.
The "Garden Tour-Winter Witch Hazels" program is for adults and runs from 10 to 11:30 a.m. on Saturday, February 22, 2020. The cost is $15 per person.
Register for Garden Tour- Winter Witch Hazels
Green Spring Gardens is located at 4603 Green Spring Rd., Alexandria, VA. For more information, call 703-642-5173 or visit Green Spring Gardens.