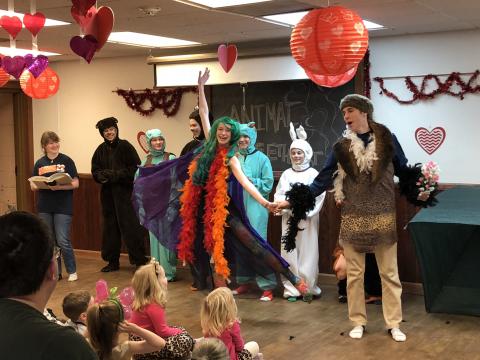 Get into the Valentine's Day spirit with the "Animal Sweethearts Dance" at Hidden Pond Nature Center on Saturday, February 8, 2020. It's the social event of Hidden Pond's winter season!
Bring your youngster to the nature center for a morning of dancing, refreshments and crafts. There will be costumed animal characters, as well as live animals to entertain. The program runs from 10 a.m. to noon and is designed for children age three to five. The cost is $10 per child.
Register for Animal Sweethearts Dance
Hidden Pond Nature Center is located at 8511 Greeley Blvd. Springfield, Virginia. For more information, call 703-451-9588 or visit Hidden Pond Nature Center.