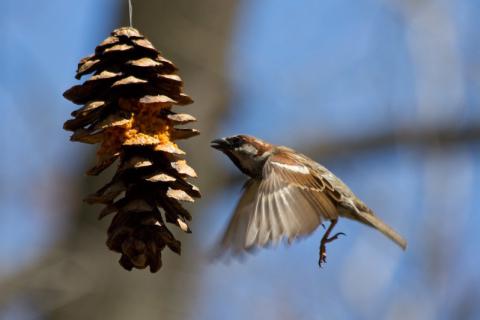 Help feed your feathered friends this winter with the "Make Your Own Pinecone Birdfeeders!" program at Riverbend Park.
Find out what birds stick around through the winter and make and take home a pinecone bird feeder to help them get through the cold. Learn about the common birds that may visit your feeder.
The program is being offered on two Saturdays in February – February 8 and February 29, 2020. It runs from 10 to 11 a.m., and the cost is $10 per person. Sessions are designed for participants age four to adult.
Register for Make Your Own Pinecone Birdfeeders!
Riverbend Park is located at 8700 Potomac Hills Street, Great Falls, VA. For more information, call 703-759-9018 or visit Riverbend Park.