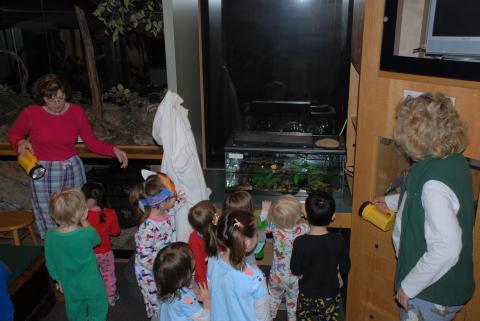 Show off those new holiday pajamas at the "Animal Pajama Party" at Hidden Oaks Nature Center on Sunday, February 16, 2020.
Children age 3 to 7 are invited to put on their PJs and get ready for bed along with some woodland critters. There will be bedtime stories and a chance to meet the nature center's animals and bid them goodnight. Kids are welcome to bring their own stuffed animals along for the fun.
The program runs from 7 to 7:45 p.m., and the cost is $8 per child. Children must be accompanied by an adult.
Register for Animal Pajama Party
Hidden Oaks Nature Center is located at 7701 Royce St., Annandale, Virginia. For more information, call 703-941-1065 or visit Hidden Oaks Nature Center.