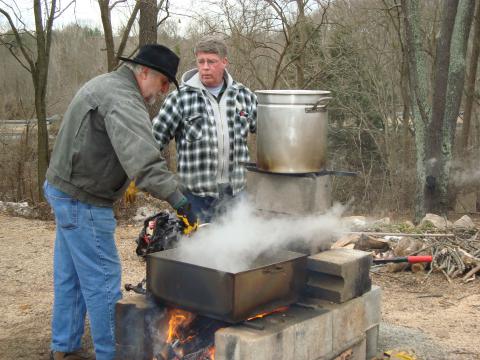 Discover what it takes to turn sap into maple syrup for your waffles and pancakes. Come to the "Maple Syrup Boil-Down" at Colvin Run Mill on Sunday, March 1, 2020.
The sap is rising at this time of year, and trees at Colvin Run have been tapped to capture the drip, drip, drip of sap from the tree. Bundle up and watch as that sap is boiled down into sweet syrup over an outdoor, open fire. Sample this pure maple syrup over cornbread made from Colvin Run Mill's own cornmeal.
The program is for those age 3 to adult. It runs from noon to 2 p.m. The cost is $8 per person. No reservations are required.
Colvin Run Mill is located at 10017 Colvin Run Road, Great Falls, Virginia. For more information, call 703-759-2771 or visit Colvin Run Mill.