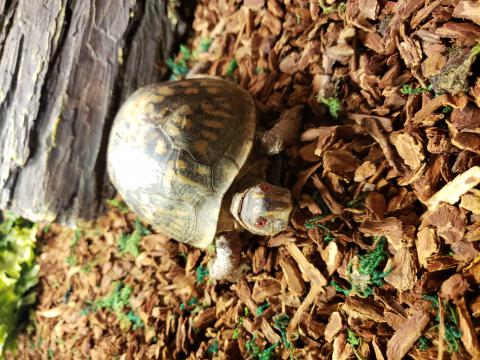 Hear the tales of the ambitious "Yertle the Turtle" and the envious "Gertrude McFuzz" as Hidden Oaks Nature Center celebrates the birthday of the children's writer known as Dr. Seuss.
Naturalists will read the stories of these fictional critters and show how real woodland creatures share some of the storybook animals' talents. Participants can meet live animals and make a craft.
This program is designed for children ages 4 to 8. It runs from 2 to 3 p.m. on Saturday, February 29, 2020. The cost is $9 per child. Children must be accompanied by an adult.
Register for Dr. Seuss' Birthday Extravaganza
Hidden Oaks Nature Center is located at 7701 Royce St., Annandale, Virginia. For more information, call 703-941-1065 or visit Hidden Oaks Nature Center.