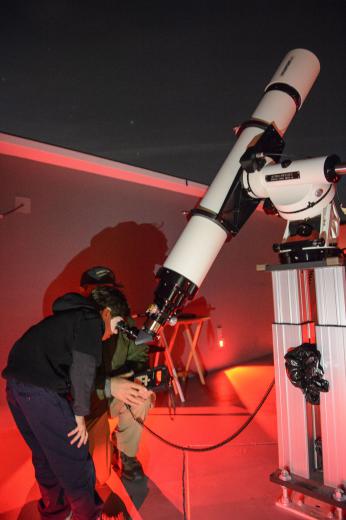 Dorothy may have worried about lions and tigers and bears, but you have nothing to fear at the "Nebulas, Star Clusters & Galaxies, Oh My!" program at Turner Farm Park.
You may be familiar with the stars and planets we can see when the sun sets, but the night sky is full of other wonders that can be seen with binoculars or modest telescopes. In this fun and interactive program, get an introduction to the most common astronomical "deep sky" objects. After the class, look through the telescopes in the roll-top observatory at Turner Farm Park, if the weather permits.
This course is designed for participants age 8 to adult. It runs from 7:30 to 8:30 p.m. on Wednesday, March 18, 2020, under clear or rainy skies. The cost is $8 per person.
Register for Nebulas, Star Clusters & Galaxies, Oh My!
Turner Farm is located at 925 Springvale Road, Great Falls, Virginia. For more information, call 703-324-8618 or visit Turner Farm Park.