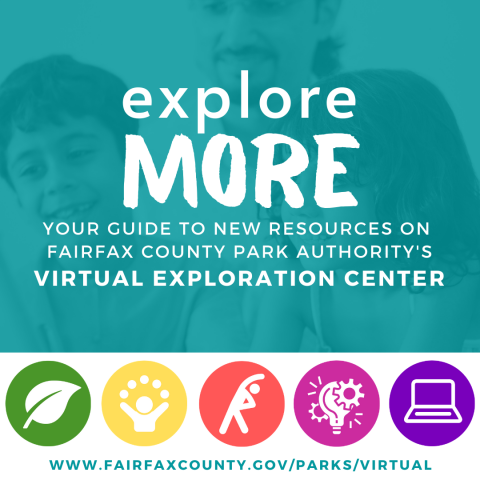 Stay healthy, connected and engaged while parks are closed by checking out the Fairfax County Park Authority's Virtual Exploration Center. This week's additions offer something for family members of all ages.
Help the kids learn about simple machines by viewing a really big machine in action. Check out the Colvin Run Mill: Simple Machines Video in the highlight section of the web page. Watch a Colvin Run educator discuss the six types of simple machines and demonstrate how they are used at the mill.
It is more important than ever to take good care of yourself. Go to the My Health Journal icon to find a form that lets everyone in the family keep track of how they have been sleeping and eating, whether they have been staying active, and how their emotions are holding up.
The Balance and Beyond icon is the gateway to a Park Authority fitness instructor's video lesson on things you can do to work on your balance to reduce your risk of falling. Stand up straight and get ready to move.
Dig deeper into the page to find a new printable on how to Create Your Own Field Guide to a Local Animal. A fourth-grader at Flint Hill School in Oakton shows the way.
Check back regularly for updates to the Virtual Exploration Center to stay physically and mentally fit while parks and park facilities remain closed.
For more information, contact the Public Information Office at 703-324-8662 or send an email to parkmail@fairfaxcounty.gov.