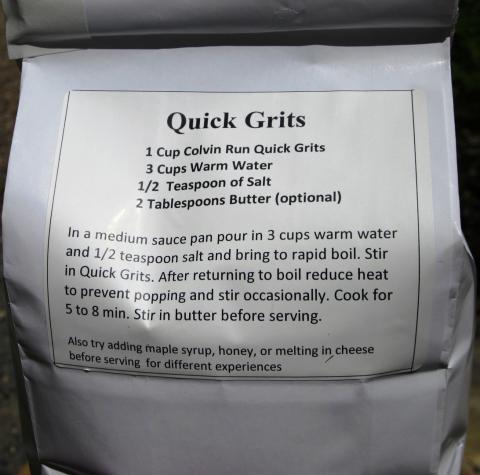 Add a taste of old-fashioned goodness to your baking and cooking. The 200-year-old Colvin Run Mill is set to begin selling its stone-ground products at the Reston Farmers Market.
Fairfax County's historic mill will be offering bags of cornmeal, white grits and soft, locally grown wheat flour that are produced using the technology of ages past. The mill is currently accepting phone orders for its products Sundays through Thursdays from 8:30 a.m. to 4 p.m. All orders must be placed by 4 p.m. on Thursday and can be picked up Saturday morning at the Reston Farmers Market.
There is a three-bag limit per type of product, per customer. The two-pound bags are specially priced at $5 each, including tax. The mill accepts Visa, MasterCard and Discover cards for payment.
A limited number of products may be available on-site, on a first-come basis. Orders will also be taken at the market for the following week's farmers market.
For more information about the grain sales, and to place an order, call the mill at 703-759-2771.