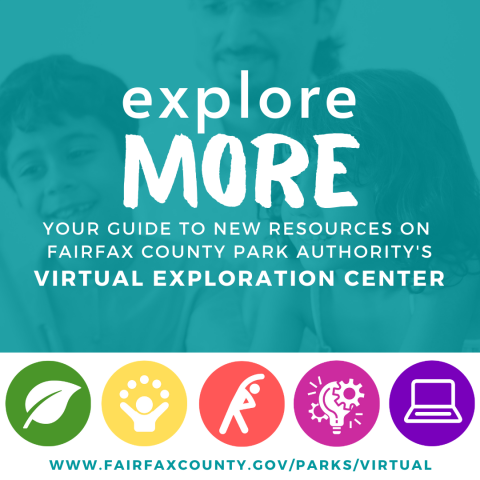 Check out the new look of the Fairfax County Park Authority's Virtual Exploration Center and be prepared to smile at the sing-along video choreographed by the ducks at Frying Pan Farm Park.
If you are looking for new ways to work out, entertain the kids or add to your baking repertoire, the Virtual Exploration Center is the place to go. The page has a new design to make it easier than ever to find activities, tools and resources on topics covering health and wellness, science and nature, and culture and history.
This week, don't miss the Frying Pan Farm Ducks Sing-Along. Watch what happens at the farm when five little ducks go out to play one day. Mamma Duck has a lot to say about it. This sing-along will be a hit with youngsters and their parents, too.
Looking for some new baking ideas? Go to the Culture and History tab and find recipes from Colvin Run Mill for cornbread, grits, cookies, muffins and tea cakes. No yeast necessary! Colvin Run sells cornmeal, grits and flour that can be used in the products. Contact the mill for details.
Give your abs a workout with a series of Table Top Exercises. A fitness instructor from Oak Marr RECenter leads you through the moves on her video. Click on the exercise icon on the Virtual Exploration Center and get ready to feel the burn.
Check back regularly for updates to the Virtual Exploration Center to stay physically and mentally fit while access to park facilities is limited due to the COVID-19 pandemic.
For more information, contact the Public Information Office at 703-324-8662 or send an email to parkmail@fairfaxcounty.gov.